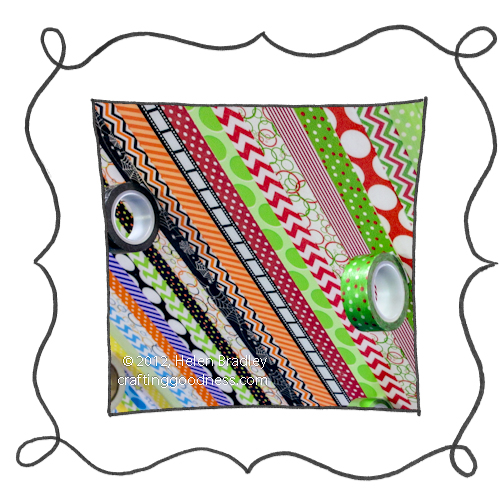 While I first encountered Washi tape in Japan quite a few years ago and well before it became popular here there's still something super cool about Washi tape that just makes you want to go and grab a roll or two.
Queen & Company better known for cut felt embellishments and buttons is now well and truly a player in the Washi tape business. Sourcing their tape from China they covered their booth at CHA Summer with stripes and full rolls of Washi tape.
If you're in a market for Washi tape then check out their cool range – they have something for every season, holiday and style including some cool Christmas and Halloween ones.
Related posts: