Clover clamshell purses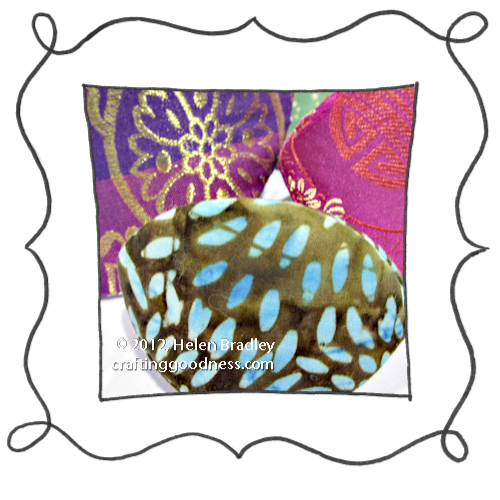 We love products from Clover. This sewing notions manufacturer has always come to the party with good quality products that answer a range of needs. Personally I have a stash of its pompom makers which make making pompoms even down to a small three quarters of an inch in size an absolute breeze.
New in the Clover line is a set of plastic shapes that allow you to create a clamshell purse. You'll use three of the plastic shapes of the same size for each purse. Cover them with fabric, sew them together and they snap automatically closed to hold coins and other small trinkets. The purse pieces are available in a range of sizes.
What is great about Clover products is that you get to "do it yourself" but the products make success almost guaranteed and you can customize the look by using fabrics and ribbon that you like.
Related posts: