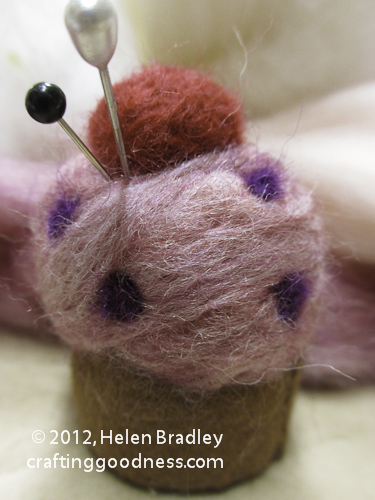 I'm still making mini pin cushions and experimenting with different ways to make them. This one is built on a bottle cap with felt as the base and then felted on the top. It's a great starter project if you've never needle felted before.
Here's what you need and how to make it:
Screw on bottle cap, felt sheet – brown, wool roving to felt with in colors of your choice, I used pinks, purple and red, felting needle, finger protector, needle and thread, fiber fill.
Time: approx 1 hour
Start with the bottle cap, cut felt to cover its bottom, sides and top. make the sides a little taller than the cap itself. Sew together all the pieces with the bottle cap inside and fill with fiber fill before finishing. Using fiber fill at this stage saves on wool roving.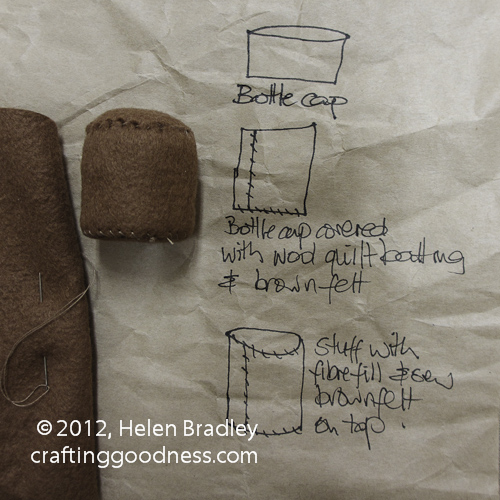 Take pieces of wool roving, smoosh them in your hand and needle felt into the base. Do this bit by bit – don't try to do too much at once. You need to felt it into the base so the top is attached. Keep pulling off long pieces of roving, twist them into loose snakes and felt them into the pin cushion. I finished off with some loose wool threads to cover it evenly. Them pinch really tiny pieces of roving and felt them into small circles on the pin cushion.
To make the cherry, roll some red wool roving into a ball, then felt the ball loosely and felt onto the pin cushion and continue until it is a tight ball.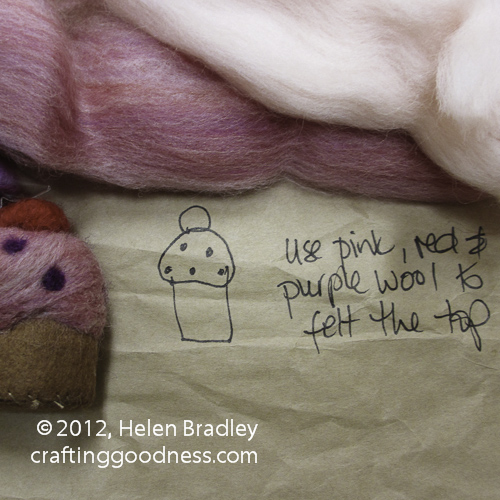 When you are done, you're done! Stick some pins into it to test it works just fine.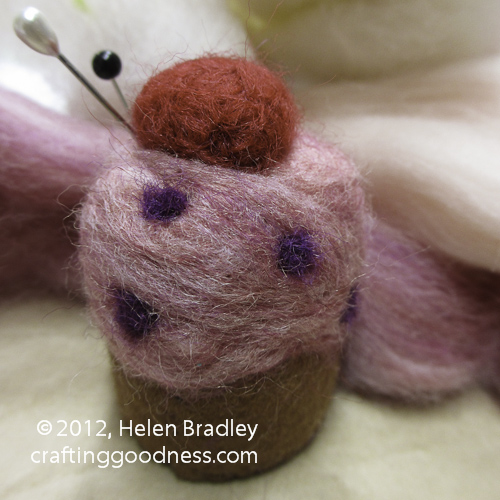 Related posts: