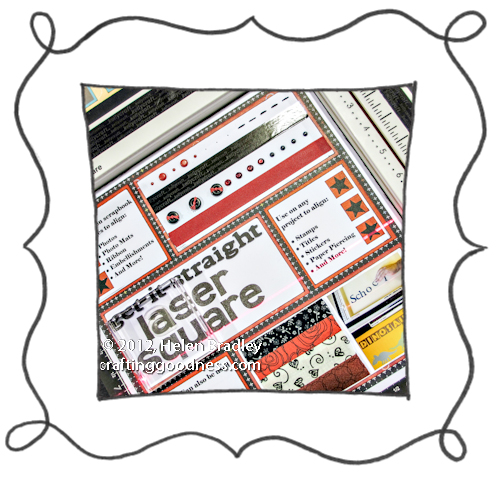 Twice a year the Craft and Hobby Association holds a tradeshow at which up and coming items are previewed. At the recent CHA show in Chicago we were lucky enough to see some of what is new and hot in the industry.
Today it's a great new measuring tool from the folks at KellyCraft http://www.kellycraftinnovations.com/. Over there they have a Get-It-Straight laser square. It's a square ruler with a laser sight built in. It's all powered by a very small battery and it makes sure you get everything lined up all the time. If you're using clear stamps then the laser light goes clear through them so that you can line up your stamps with precision.
Better still the KellyCraft folk are thinking one step ahead! The very next item on your shopping list once you've shelled out for the Laser Square will be something to bling the laser square with. They have a whole series of colorful LaserSkins you can buy to stick on your Laser Square to color coordinate it with your stash. Gotta love that thinking!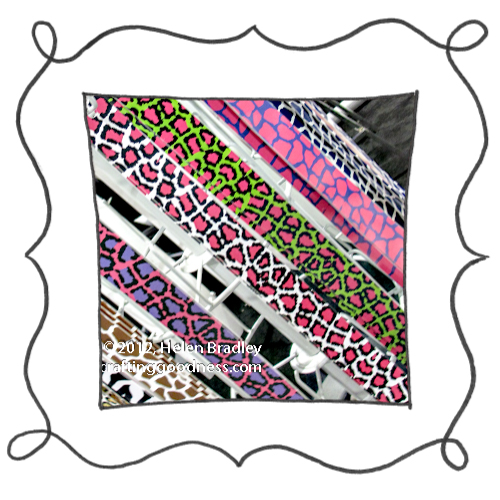 Related posts: