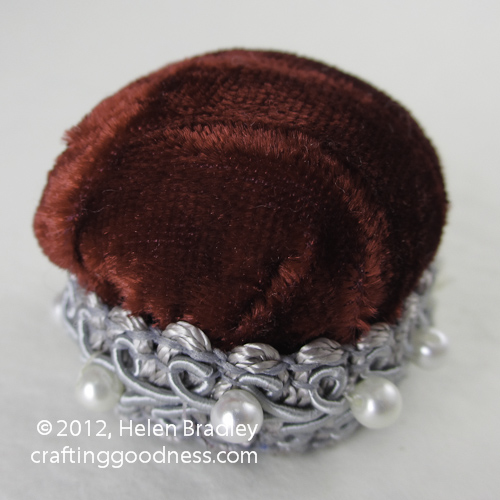 In the last post I showed a simple pincushion made from a metal bottle cap and some crushed velvet.
This is another similar one I made. This time there is no fancy stitching on the fabric itself. The bottle cap is one of those screw ones that you get on Coke Zero bottles and other similar ones. I glued some trim around the base then decided it still needed something more so I sewed on some pearls. It would have been much easier to sew the pearls to the trim before gluing if you're making one  yourself.
These look great with crushed velvet and trims which have pearls in them. They end up looking like mini crowns.
Related posts: