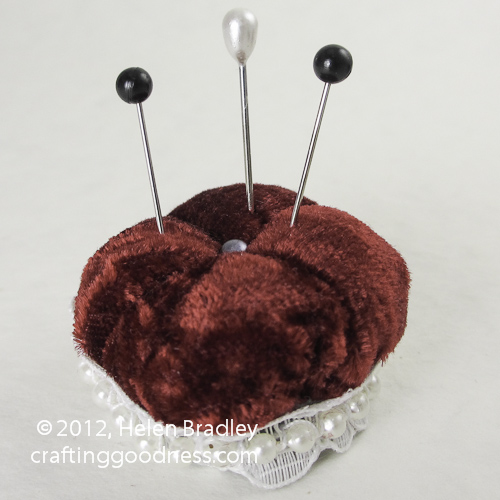 I've been working on pincushions recently, making lots of little ones. I started making them about cup size from felt and felted jumpers but went mini a few weekends ago. This one is made from a bottle cap from a soft drink.
Here, step by step is how to make one: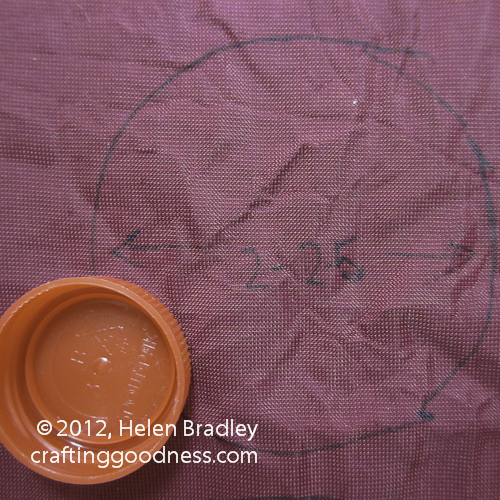 Start with the fabric and the bottle cap you plan to use. Then make a circle on the fabric anywhere from 2 – 3 times the diameter of your bottle cap. I made this one about 2.5 times but cut it larger than the design. It's easiest to just find a jar on your desk that it about the right size and draw around it.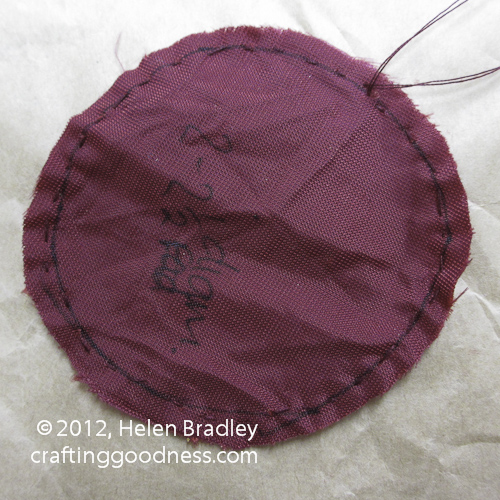 Cut out the fabric then take a double piece of thread and stitch loosely around the shape – bigger stitches work better than small ones – around 1/8th an inch is good. Leave a long end at the beginning of your stitches.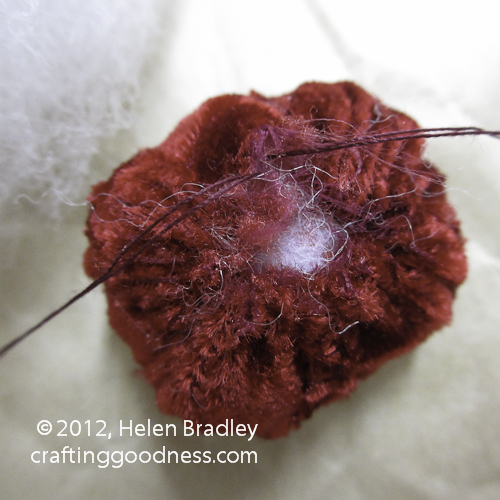 Pull on the threads to make a small pouch (right side out) and then fill it with fiberfill. Keep pushing in the filling as you pull on the thread ends to close up the shape. When  you are done, tie a knot in the threads and trim.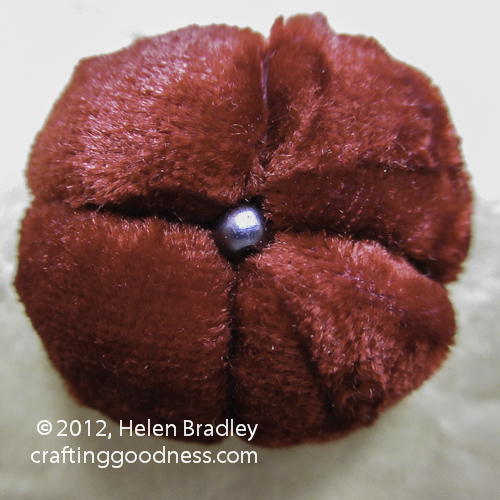 I stitched some big stitches around and over the shape to make it into four segments and sewed a small pearl into the top. It's easiest to do this before you go any further.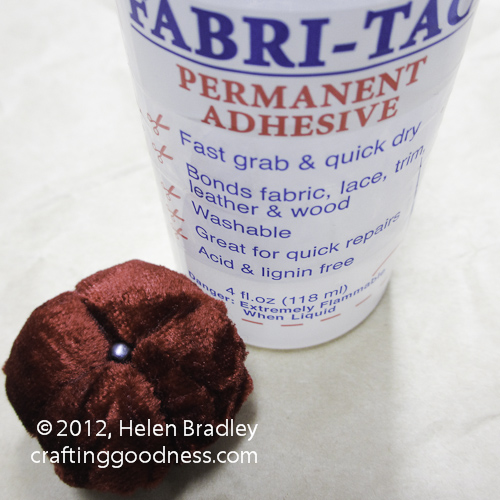 Glue the shape into your bottle cap with a fabric adhesive. I love Fabri-Tac but anythin
Related posts: