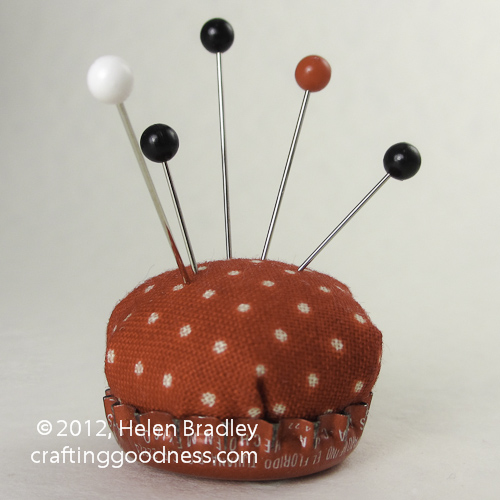 Continuing my bottle cap pin cushion theme here is a simple but oh, so cute! pin cushion.
All you need is some fabric, glue, fiber fill and a bottle cap. I matched the fabric to the bottle cap and didn't bother covering up any of the text as it just looked fine as it was.
Time to make this little beauty is around 10  minutes.
Cut a circle of fabric about 2-3 times the width of the bottle cap, stitch loosely around it and pull the stitches up to make a little pouch. Fill with fiber fill, knot the thread and glue the fiber filled  sack into the bottle cap.
Related posts: