Today's pincushion is also inspired by Betz White the author of the book Warm Fuzzies.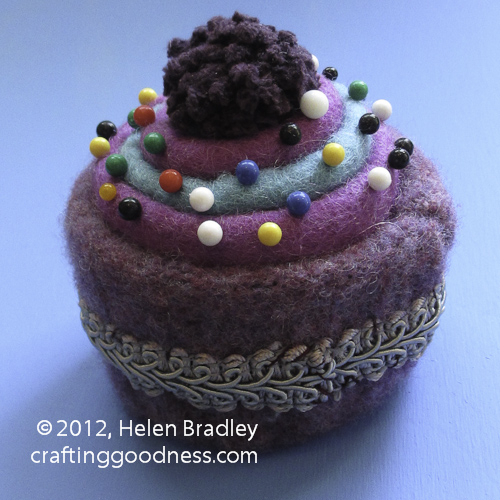 This time, in addition to Felt Works felt for the spiral, I used more of my felted sweater for the final layer. I added some trim and finished with a pom pom made using one of the mini Clover pom pom makers.
I  used to make pom-poms as a kid using cardboard doughnuts but this pom pom maker is easy to use and very very smartly designed. I loved them so much I bought a whole range of sizes, this is one of the mini ones so the pom pom is around 3/4 – 1  inch in size – try making that the old fashioned way!
Related posts: