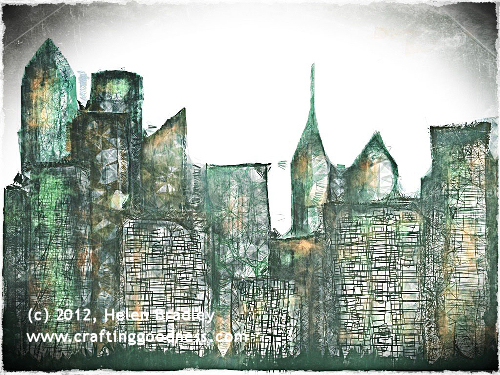 This cityscape was taken from OmniSketch into Photo Toaster.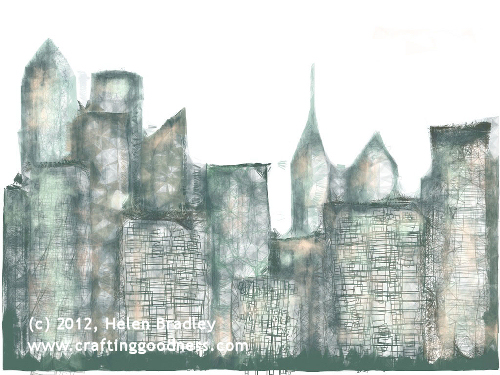 Once there, I applied the floodlight effect by clicking the Brightness button and choosing Floodlight. If you see sliders and not named effects, click the icon in the top left of the slider box to go to the named effects so you can click a preset and use that.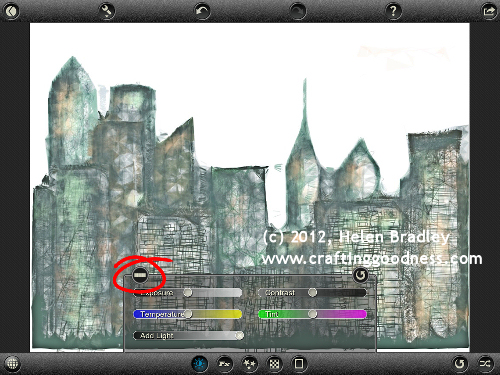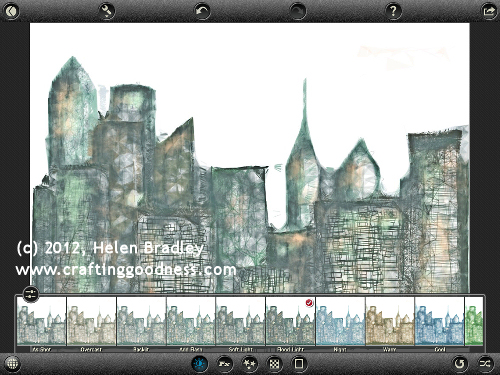 For Vignette adjustment (it shows as an icon with three stars), I applied Medium Black.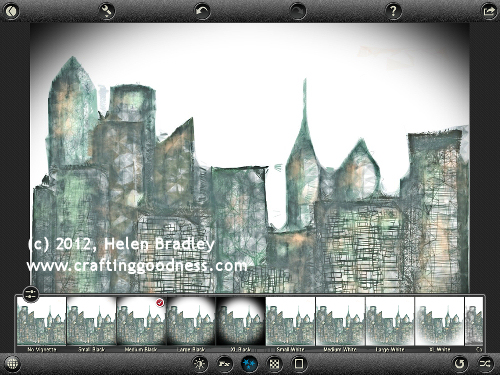 For the Texture, I applied Antiqued.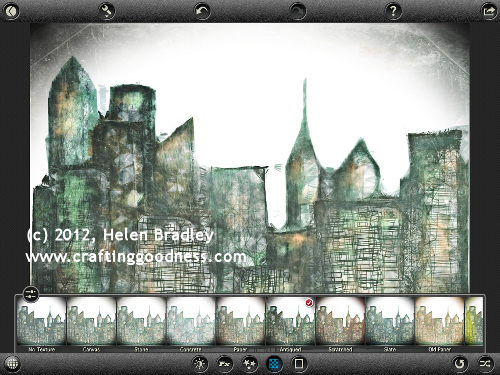 And for the frame the Torn Edge frame.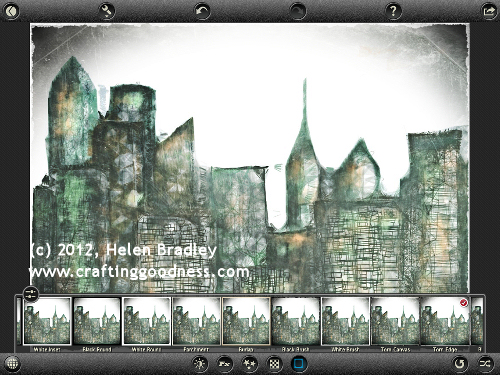 What's to like about PhotoToaster
PhotoToaster has lots of options to choose from.
You select Lighting effects, Vignette, Textures and/or Borders for your image using the options along the foot of the screen.
When you're done with one, you can click the sliders mode switch in the top left corner of the thumbnails and apply a specific adjustment based on the choice that you've made.
There's plenty to like about this program. It allows you to try out options by simply selecting the one that you want. If you don't like it, go back to None or select something different and it's immediately applied.
There's a Randomize button in the bottom right corner that you can use to randomize effects.
After you've applied a change to your image, you can simply click the button such as the Vignette button and you'll see immediately which effect you've applied as it has a red checkmark in the corner.
You can output to the Photo Library, Email, Facebook, Flickr, Tumblr, Instagram, via SMS, Twitter, the clipboard or send the image to another app such as SquareReady or other apps you might have that can send and receive images.
Click Help to get access to explanatory screens such as what you'll find on the tools menu—Crop, Rotate, Flip and Straighten, the global presets which give you access to all the settings and then the individual settings.
Save a PhotoToaster preset
If you use the Global Settings option, you get a set of presets that combine multiple options in one which you can use either as a starting point or a finishing point for your image.
If you like a look, you can save it as a preset by clicking the Global button, click the dial until you see the Add New Preset and then click to add a new preset and give it a name. You can then apply that preset to an image by simply selecting an image and select that preset.
Of all the grunging apps that I use, I really like PhotoToaster a lot.
Related posts: