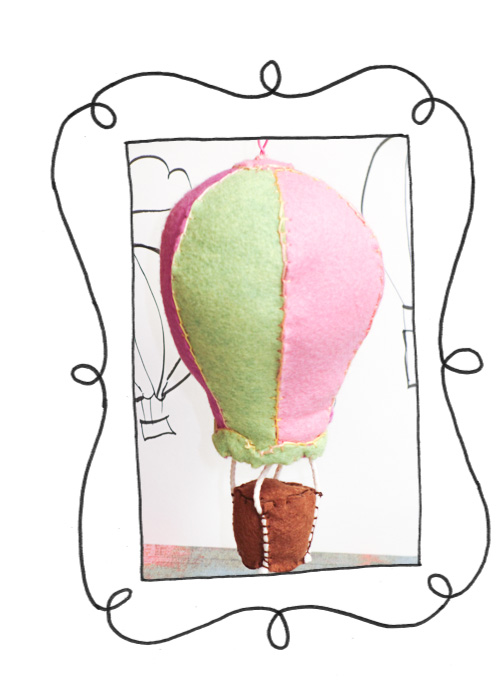 Learn how to turn some wool felt into this fun hot air balloon.
I love felt balloons and this is the second one I have made. It uses the same pattern as the first one but this time the basket is hanging using string and not wire.
To make it you will need this pattern for the gores or panels for the balloon.
You will also need
- wool felt (or wool blend felt) in three colors for the balloon and a fourth color for the basket
- string
- needle and thread
- fiberfill or wool roving to stuff it with
- wire for hanging
Make the balloon following these instructions:
Cut the pieces of felt – I cut two panels in each color so I will have three colors used for the balloon.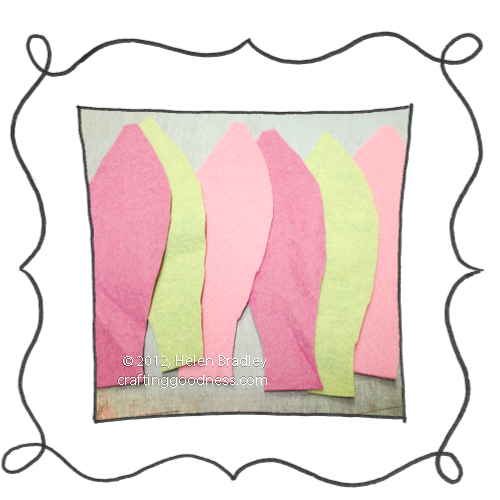 Use thread and blanket stitch, sew along the seams alternating the panel colors – the stitching will be on the outside: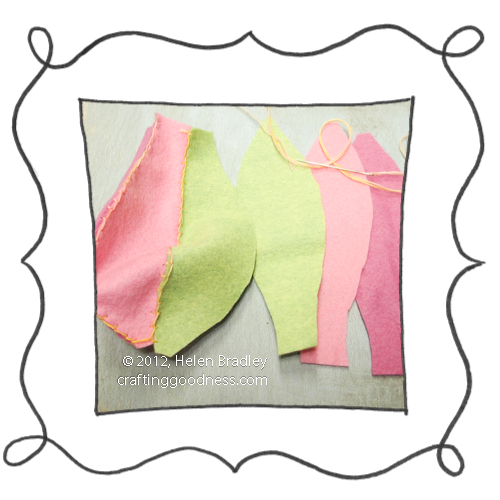 Once this is done you're ready to stuff the shape with fiber fill.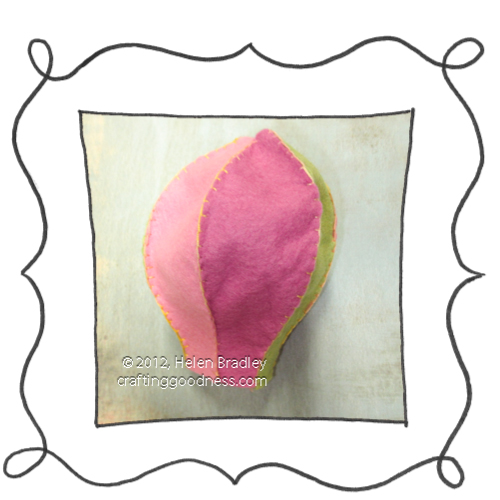 Push some wire through a small hole in a small circle of felt and twist to make a hook for the top. Splay out the ends of the wire so it won't pull out through the hole. Sew the circle around the top of the balloon to cover the top neatly and to hold the wire loop in place.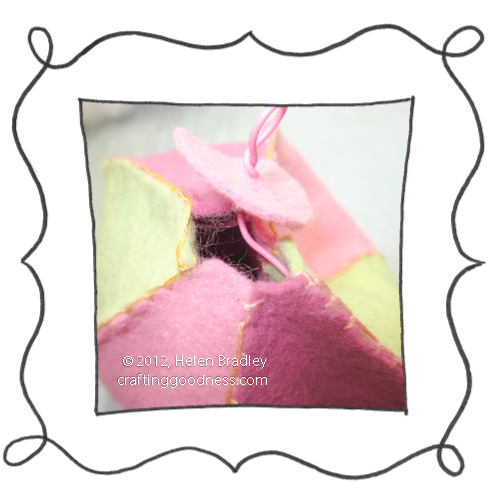 Then cut a strip of felt in one of the colors and cut one side in a small scallop edge.
Pin it over the outside edge of the balloon and sew it in position.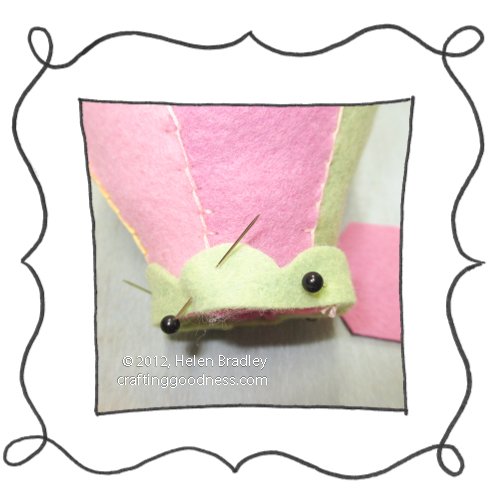 Sew a small basket shape with a base and sew small lengths of string along the sides.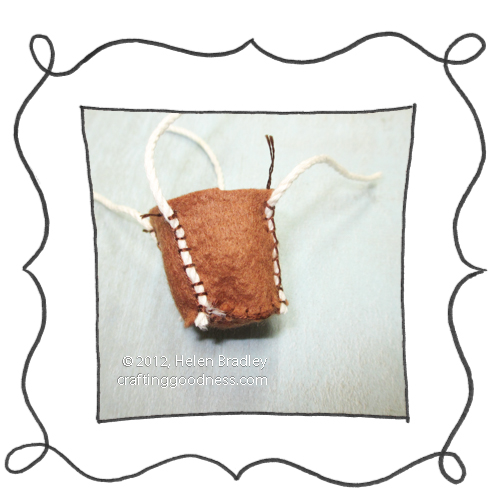 Fill with fiber fill and sew a top onto the shape.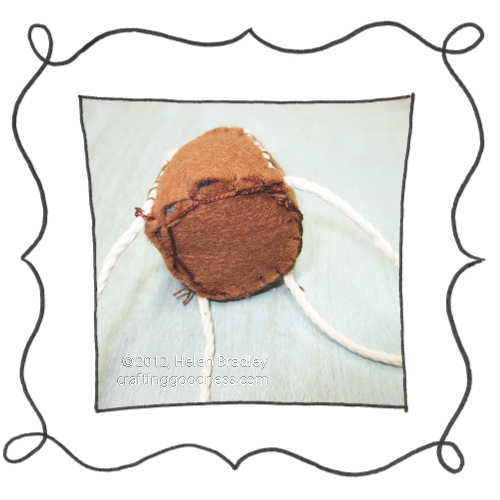 Finish it by sewing the strings into the underside of the balloon and add a circle of felt under the balloon to hold the stuffing in!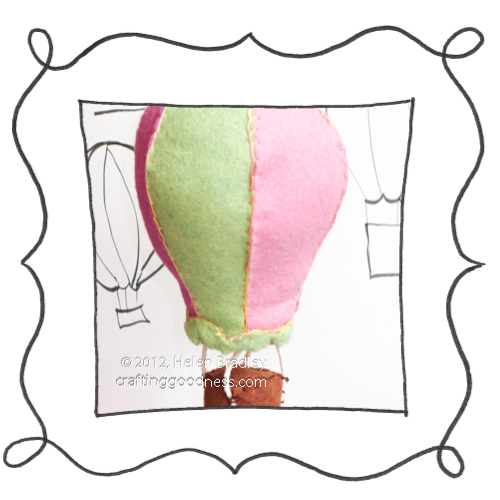 Related posts: