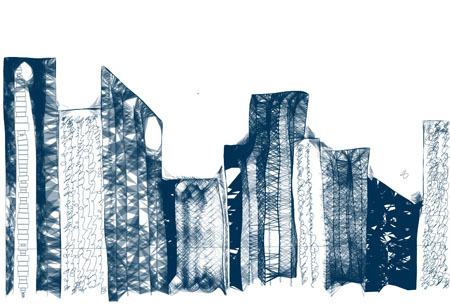 OmniSketch iPad app so totally rocks. I really like the lines you can get and I've been experimenting a lot with it.
You see one issue with it is that there is really no way to shade a drawing in the traditional way except with a brush line and you can't draw windows in a building as the procedural brushes don't really lend themselves to this as much as you might want.
Instead you need to get shade and light by using dense and open brush lines – it's a work in progress, but it is totally fun and I love the colours I get to work with.
Here is a second cityscape done with the app – maroon this time and pretty much all drawn with just two brushes.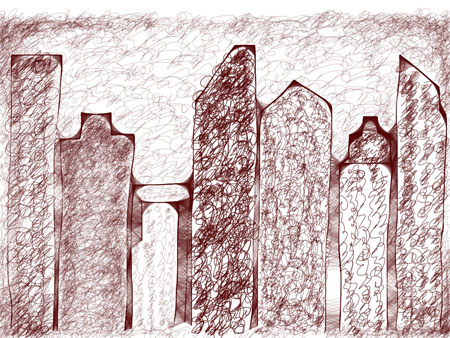 Related posts: