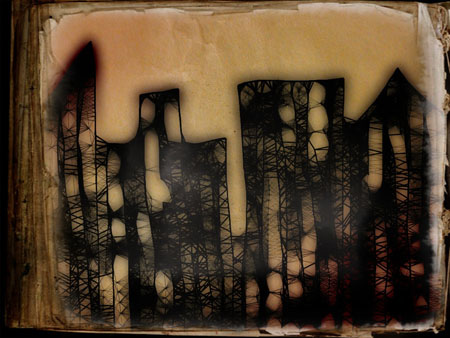 I've been working with this image for a few recent posts. It started out as an OmniSketch image and then I took it into Dynamic Light to apply an Orton Effect and one to add some Mysterious Light.
Then, on the basis of why use 2 apps when you can use 3, I took it into an app called Picfx which is a $1.99 app for adding effects to pictures.  Here I've applied a fairly heavy handed Texture effect to the image but one I like – it is called book and it's in the texture group of effects – not border where you might expect it to be.
The image has come a long way and it's really just a case of experimenting with some really wonderful apps to turn a drawn sketch into something so much more. Gotta love this iPad!
Related posts: