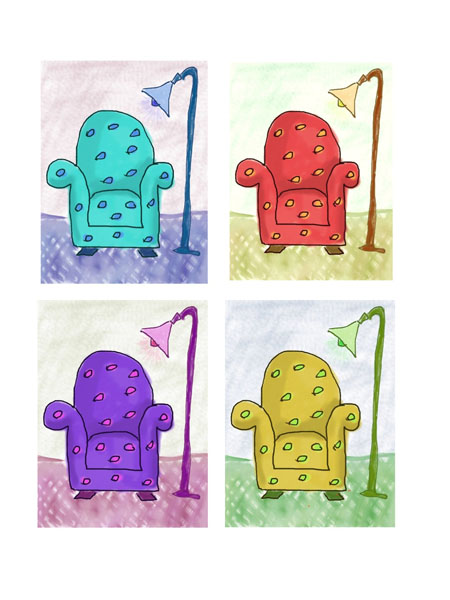 Having recoloured my chairs from SketchClub  in PhotoStudio I took them into Paintbook to assemble them into this layout.
One of the very cool tools in Paintbook is the ability to import images into a layer as resizable elements in that layer. You use the Camera icon on the toolbar and click and drag on the image to make a container for the image then you choose the image to add. You could use this to make a very sophisticated collage effect. It is very impressive.All the more so when you think that this is a 99 cent app.

Here I just added 4 boxes for my images. I used the program's non printing/non  saving grid setting to view a grid while I worked and you can click an icon to make the shapes align to the grid to make it easier to get them in the right place.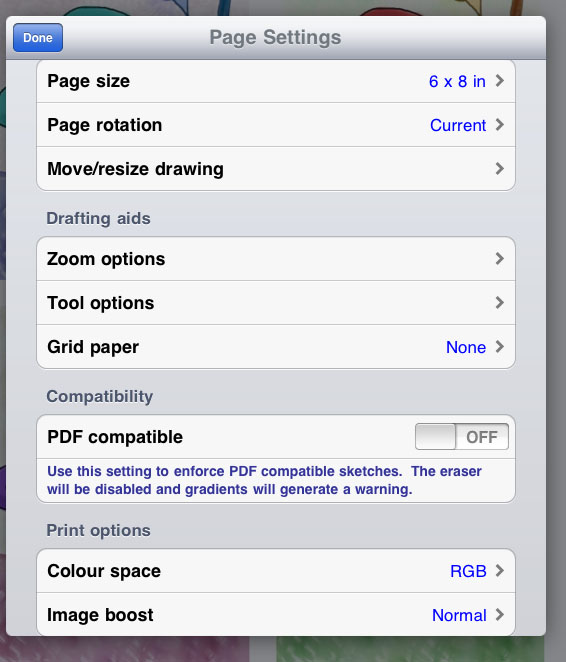 Related posts: