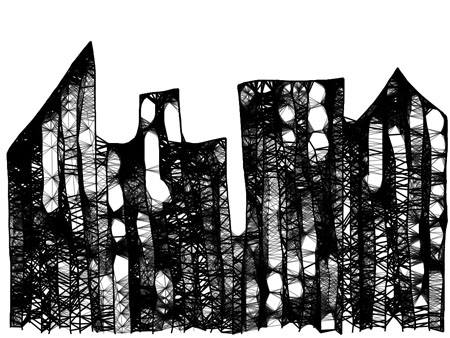 OmniSketch has to be one of the most interesting and powerful drawing apps for the iPad. I've been experimenting with it to see explore its potential. Here I drew a city scape and worked at filling in the buildings using some of its webbing style brushes which are called procedural brushes.
Here is an example of the 24 brushes in the program – you get different effects when you set different values for brush Size, Opacity and Adjustment: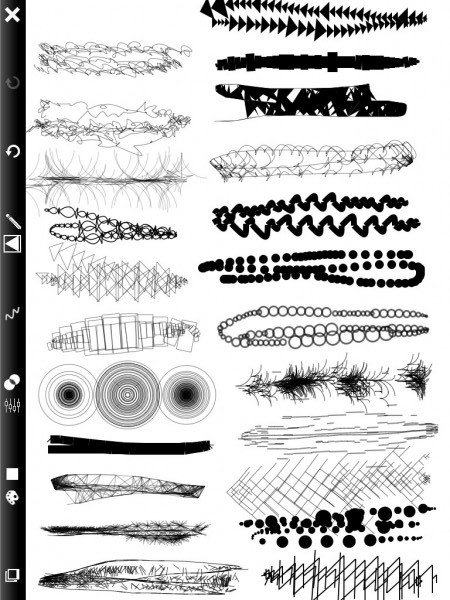 The program is simple to use but I am really loving some of the effects you can get with it.
Try painting close to an existing line to see the brush reach out and fill in the area between the two lines. I also like to click and drag out from an existing line to create a connection.
There really isn't another app that even comes close to this one in terms of beauty of lines.
Related posts: