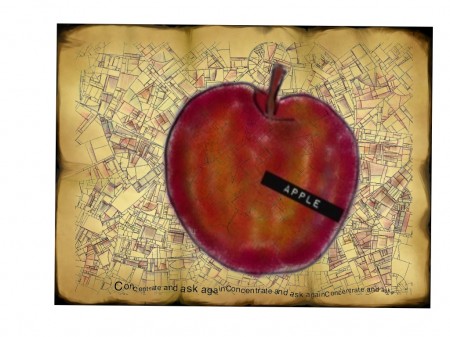 This is probably one of the most underrated apps I have found. It is let down a bit I think by the app image – a geeky vintage style sketch – makes it look less mainstream than it should be. Didn't put me off though and I shelled out $1.99 for this and was wowed from the outset.
What I love about this app would fill pages but let's start with the 5 layers you get – you can import multiple images using one layer for each and, when you do, you can blend these together using a wider array of blend modes than I have so far been able to find in apps.
It has a cool array of brushes including brushes that brush text over the image. It also has papers you can use as a background to paint on.
Here I used my apple with label that I have been using for a few days now and a paper background from Sketch Club that you get access to when you choose to load an image into a layer. Then I used a graphical image made using the wonderful Substrate program.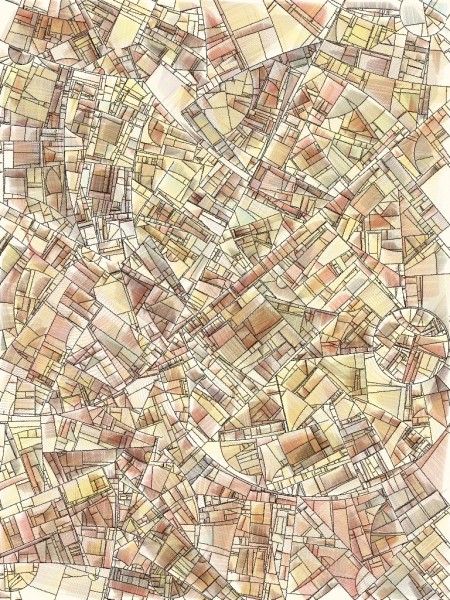 I layered these all on top of each other – if I couldn't get an image out of its program in a usable form I just did a screenshot and used that – simplicity itself. Each layer was blended to make sure the white edges disappeared – using Darken blend mode solves this easily. I finished off with the Text brush.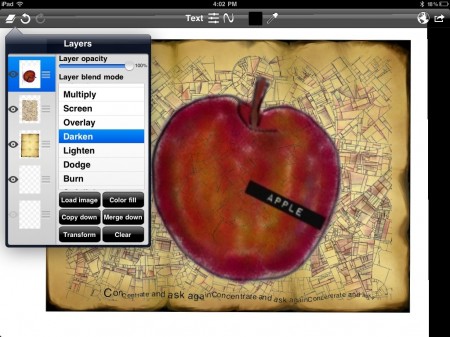 This application is totally amazing – it's worth 5 times what they charge for it – it has so many tools many of which you don't find in other programs. I rate it a Run Don't Walk to buy it. Find Sketch Club here.
Related posts: