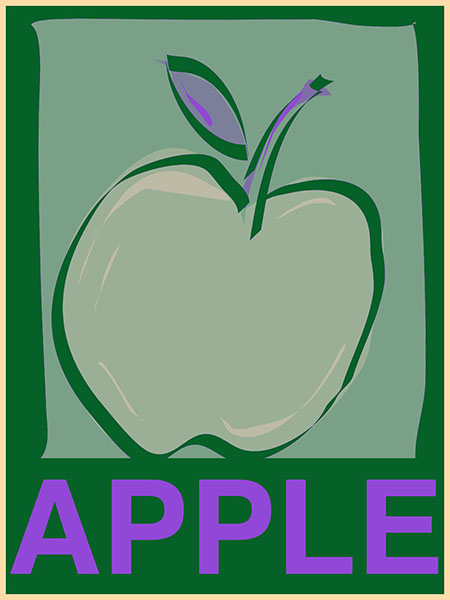 Today's apple is the apple from day 12 taken a step further. Never satisfied with using one app when you can use multiple, I took the apple from Quill into Hope Poster. There are a few things to watch here – one is that the resolution of images out of Quill when saved as jpegs isn't too good because of the compression and artifacts and these really show up in Hope Poster.
To solve the problem I ended up emailing myself a png of the image from Quill. Then, in the iPad email program I held my finger on the image to get the save option then saved it to the Photo gallery. PNG is a non lossy format so the resulting image in the Photo Gallery has some artifacts but not as much as from Quill to the photo gallery. It is also very dark and this would be a problem with other apps but with Hope Poster it doesn't matter.
Then, open up Hope Poster Photo Filter which is a poster making app. For 99 cents is it ok, not great but it is fun and you can achieve some interesting posterized effects with it.
I selected the image from the Photo Gallery then opted to use the program in Expert mode.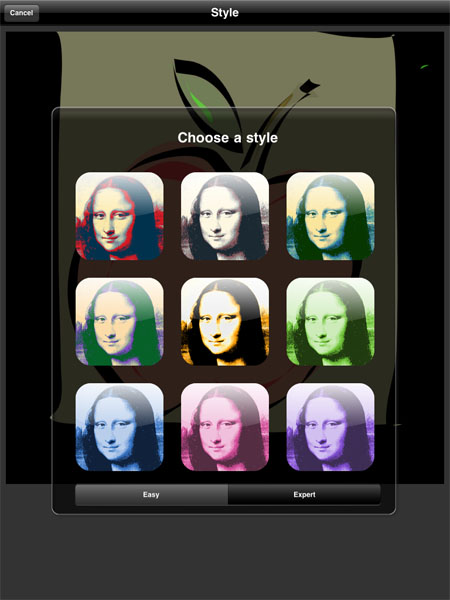 I chose a color scheme and then adjusted the unnamed sliders below the image to get the effect I wanted with the colors. Then you just add your text which is sized automatically to fit and you're done and ready to save and share via email or on facebook or twitter.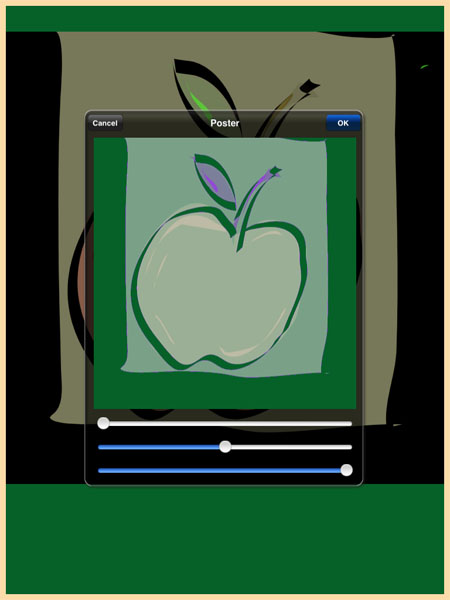 This app only works in portrait mode and it only works one way up so if you have the screen the other way you have to run it upside down or flip your screen. The sliders aren't labelled so you have to drag them to work out how they impact the image and sometimes the text doesn't appear on the screen version but is in the saved version. The app is flaky and could use some fixes – it would be bearable for a free app but for 99cents it really needs work better than this.
However, I like it and I've used it a few times and I think it has creative merit.
Related posts: