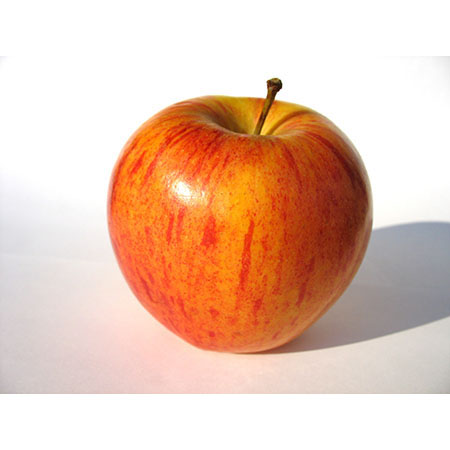 Ok, so this is a total pun on words. I have a new iPad 2 and one of the things I found myself doing from the get go was drawing and digital painting.
I've wanted to draw more for a long time but somehow the pen just wasn't hitting the paper. Now the pen is hitting the tablet or it will be when my pen arrives Wednesday, for now it is my finger.
This blog needs a big shot in the arm so here is the idea – an apple a day most times drawn on my new (yep) Apple iPad but sometimes done the old fashion way with pen and paper and whatever else I have to hand in my studio.
For the iPad portion of the project I will get to investigate some of the great drawing, painting, photography and design apps on the iPad. It will be part drawing and painting, part how to, part software review and a whole lot of fun.
The choice of object is quite simple. I took an art class with the magical Connie Goldman some time ago and one of the projects was to render one object in a number of ways. I chose my Ariat riding boot and I still have my favourite boot image stuck up on my studio wall.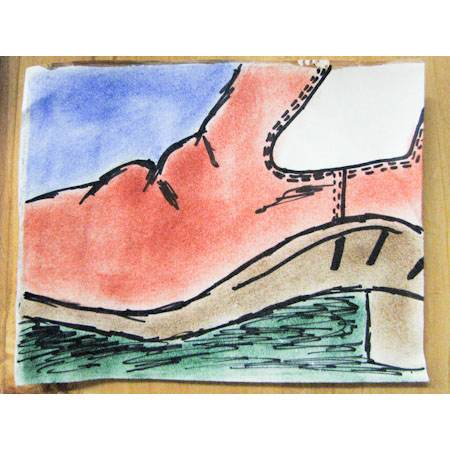 For this project I wanted something simpler, more recognizable if I totally messed it up and something that I could render in 2 seconds or 2 hours depending on how my day is going.
I was at home when I started and there were no apples in the kitchen, so I hiked across to www.sxc.hu a great source of free images. I found a couple of apples to use and then added a third today. I now have a yellow, a red and a green apple. Thanks to Harper07 for the red apple, pontuse for the yellow and Gemedj89 for the green.
What I plan to do is to post an apple a day rendered somehow differently to yesterday's apple. It might be using an iPad app that requires you click one button to achieve a built in effect or it might be painted but it will always be creative and different and, over time, I will showcase some of the free and for fee apps for the iPad. I do, however reserve the right to go hands on when  I feel so inclined.
Some apps I know I will use over and over again, some might be one hit wonders. So, off I go… an apple a day begins … well… today.
Related posts: