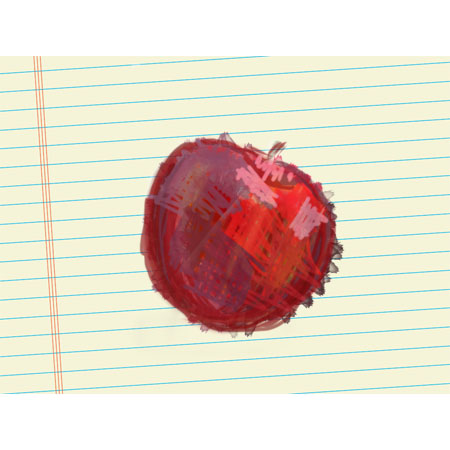 This is the first apple, drawn in SketchBook Pro. I lasted around 1 hour with SketchBook Express before I ran out of layers – call me a layer kid!
SketchBook Pro totally rocks. It is simple to use but powerful and I love the layers and, with the Pro version the ability to lock transparency of layers and use blend modes such as Normal, Multiply, Screen and Add makes it additionally wonderful. Also you can add a layer with a background texture from the Templates collection which is great. I think the $4.99 price tag is totally worth it for this app.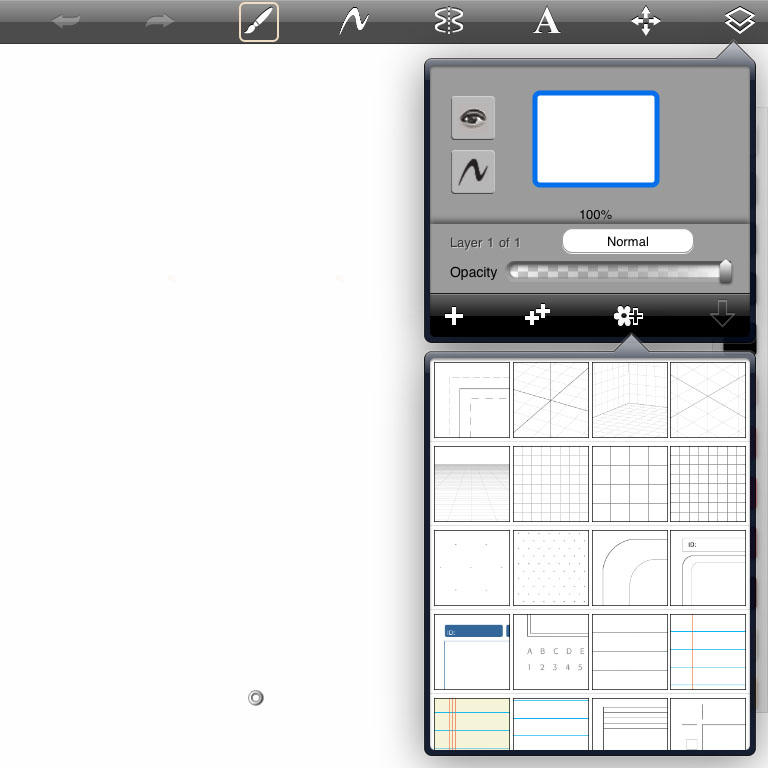 With the upgrade you get some great free brushes too, including one that mushes colours together which lets you paint photos with it. More about that in upcoming days.
One other feature of this app is that you can email images as multilayer documents so, when this image came into Photoshop on my desktop I got access to all its layers – seamlessly transitioning from an app to a desktop program – gotta love it.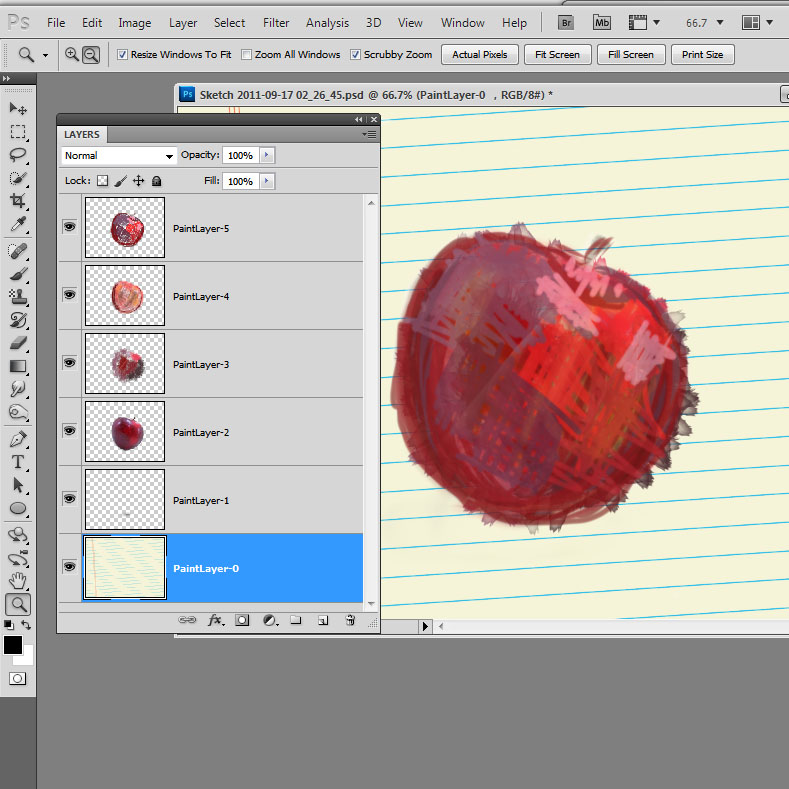 Related posts: