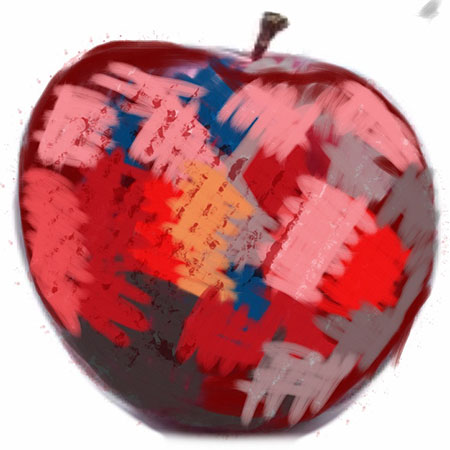 Today I am back in SketchBook Pro and working with the brushes there.
If you buy the Pro version make sure to go to the store – click Info then choose Store to find and download the additional brushes. In addition to the built in brushes like the new  smudge brush you will also find some half tone brushes and some fine art pencils too and they are free if you have the pro version.
Here I just messed around painting cross hatched colours. I sampled some colours from the apple photo and others I just got from the palette of colours down the right of the painting window. You sample colours by opening the Brushes tool, click the Eyedropper tool on the far right then drag the circle with crosshairs in it to a place on the image to sample the colour from.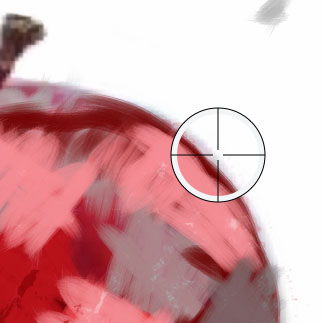 This painting has splashes all round it from using one of the new splash brushes – yum..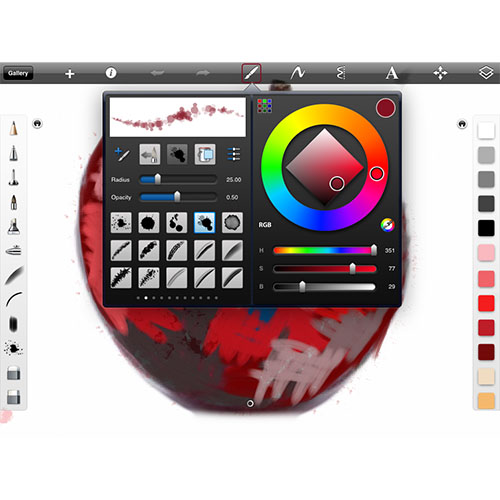 Related posts: