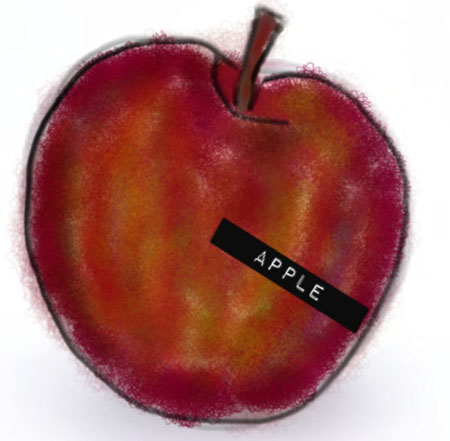 Today I took yesterday's apple painted from a photo in ArtStudio and I added a label to it using LabelBox for the iPhone and iPad.
This is an unsophisticated program but it is free and fun and easy to use. It operates from a small screen because is is for the iPhone and you are prompted to log in to an online site – I just click X heaps of times till it is done.
Then you can click to start the program, click the camera to take a shot or get one from your gallery – since I exported my apple from ArtStudio to the gallery it is there for me to use. Then select your label style. Luckily the only one I really love is free with the app and it mimics black Dymo tape. Drag it onto the image, type your text and move it into position, save it again and you're done.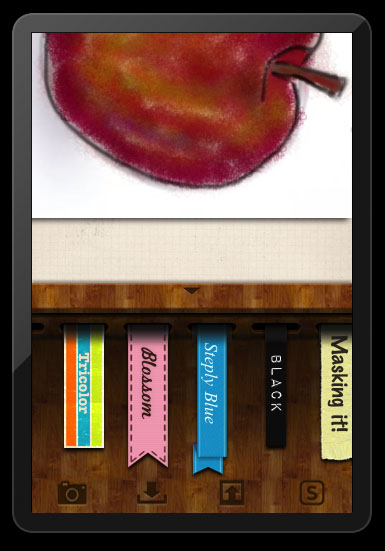 It is a fun app and one which I will use occasionally and it is free – find it here: LabelBox free label maker for iPad and iPhone