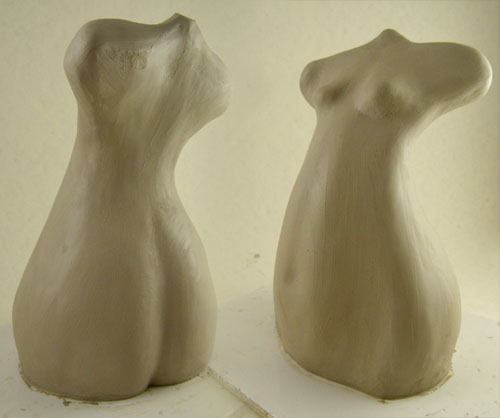 I'm often busy making things to order for people and places so it's a treat when I get to let my hands make what they feel.
This woman's form is about 12 inches high and has been hollowed out. She's made from a moist clay, AMACO's Magic Mud. (The clay doesn't require kiln firing, it's fairly sturdy air dried.)  After she's kiln fired she'll turn to a nice buff color and I'm sure she'll tell me what she wants to wear in the way of colors.
Everyone who's entered the studio has stroked her, so much so that she's become velvety smooth. I'm sensing the need for her to have a sister soon, but first to our magazine commitments – don't you love Easter in November?
No related posts.