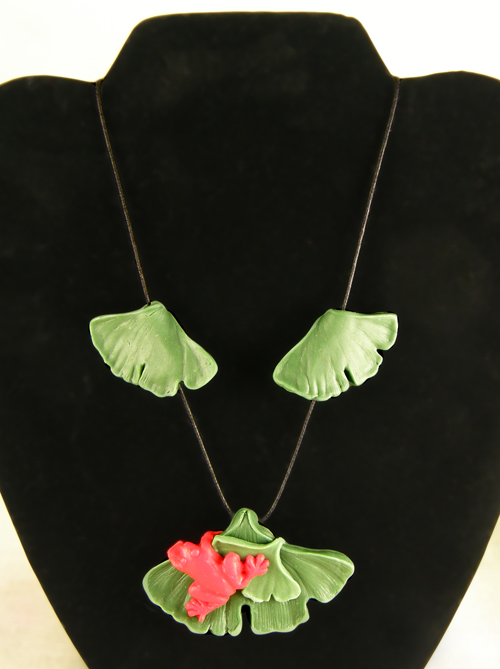 When it's crunch time and I have a line of items waiting to be made, sometimes I get sloppy and should confess that I don't always finish the backside of things.
Jean Yates once told me that each part of each piece should have a meaning intrinsic to the whole. The clasp, the colors, every little bit should be true to what you're making.
I so think of her when I cheat.
When I do this "technique" I always get caught. A person emailed and asked if they could buy this necklace to give to their boss who was retiring. She was a cancer researcher and specialized in the potential cures from these two items, frogs and leaves.
Back to the studio to remake a well balanced necklace this time with a finished back and yet again another moment of Jean saying to me in my head "what did I tell you"?
- Michelle
No related posts.