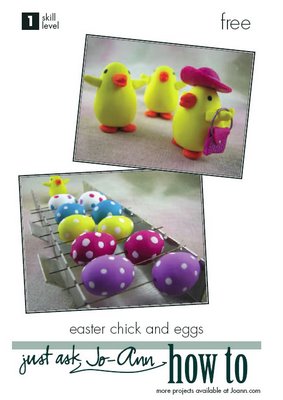 Last year Michelle designed this too cool Easter project for AMACO and JoAnn.
Today I opened my Easter email from JoAnn and – guess what? – there was a photo of the chicks there and a link to the how to project on JoAnn.com.
I'm not sure what the female chick will say to carrying last year's handbag – she was really a very high fashion gal and that bag is so – well – yesterday

So, when you make your chick, please give her an up to date look – she will thank you!
Related posts: