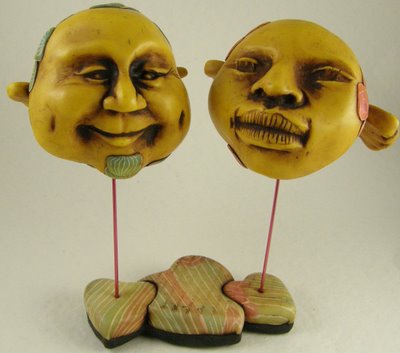 Let me introduce the Lovings. I didn't know their back story until it was explained to me. They were a mixed race couple – Mildred and Richard – who faced all sorts of trials including possible gaol sentences for marrying. The piece is a couple joined at the base – he is Caucasian, she is African American – hence they are "The Lovings".
This piece was a gift from Michelle for Christmas and it's the second in a series of these wonderfully quirky fish faces. The canes for the base were some translucent canes we made one afternoon based on a technique from Donna Kato. The faces for the pieces are molds that Michelle has made. The pieces are polymer clay and they are faces with fish bodies and colourful scales. They are finished with oil paint. We used to use acrylics and then one day discovered how much better oil paint works so the acrylics bit the dust and we now have tubes of wonderfully oily burnt sienna and burnt umber paints to age the pieces with. The oil paint gives the pieces a semi translucent look which is beautiful.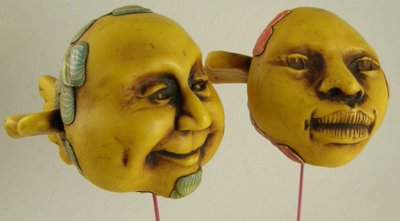 This is the first in the series, she stands on this wonderful crimson heart: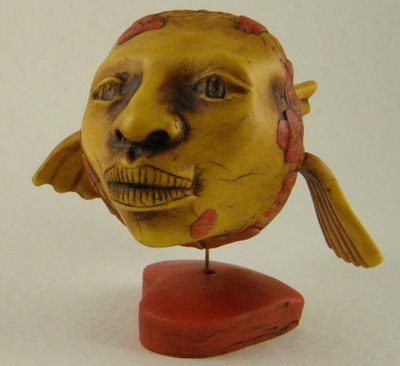 I just love these pieces, they really touch me in some deep place.
Related posts: