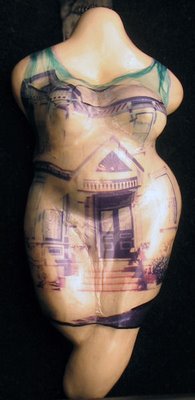 Michelle Zimmerman is one of the creative team behind http-design.com the company that owns this blog.
Today we were thrilled to see the wonderful Kim Cavender take a look at the Baroque Beauty molds that Michelle designed for Krafty Lady Art Moulds. Kim's blog includes a picture of a piece Michelle made for Kim and equally wonderful, samples from another artist who has used the molds in her own work.
Here are two pieces Michelle made. Above is Painted Lady made from a cast Michelle made of her original sculpture and which she 'dressed' with a Polaroid Emulsion transfer of an image of some San Francisco Victorian Painted Ladies. The original sculpture measures over 6 inches in size. Below is Flights of Fancy, made from the Krafty Lady mold that Michelle designed plus three other Krafty lady molds; the Ginkgo leaf, Trojan horse and wings.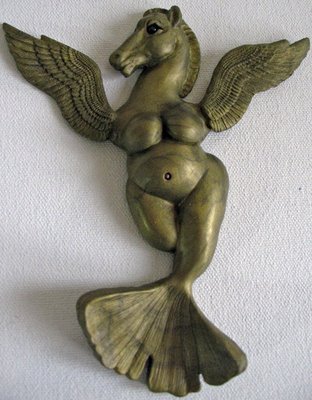 Related posts: